WELCOME TO ZERMATT
Zermatt is the most famous mountain village with the most photographed mountain in the world. This is where alpinists, ski fans, gourmets and nature lovers all come together.
Alpinists climb the Matterhorn (4,478 m) - still fascinated, even today, by the traces of the first men to conquer the mountain, two mountain guides of Zermatt with Edward Whymper. They succeeded in reaching the summit of the mountain of mountains via the Hoernligrat Ridge in 1865.
Guests can comfortably reach the centre of the alpine village by train. Zermatt has always been car-free. Here, you go everywhere by foot, or use the horse-drawn carriages or the electric taxis, which transport passengers and luggage through the narrow streets.
ZERMATT – TÄSCH – RANDA IN THE SOMMER
The villages at the foot of the Matterhorn are dominated by the Alpine landscape. At an altitude of 1,620 m, mountain flowers bloom around Zermatt railway station, while ice cliffs and eternal snow lie above on the glaciers. More than 400 km of hiking trails lead past lakes and pass through larch and pine forests on red-and-white marked trails, where the silhouette of the Matterhorn is reflected in the still waters of two lakes. Alpinists are drawn even higher. The Breithorn (4,164 m) is the easiest 4,000-metre summit, and can be easily reached from the Matterhorn glacier paradise (3,880 m) in an ascent of almost three hours.
The summer ski area on the Theodul and Furgg glaciers includes 21 km of ski slopes, and attracts ski fans and national teams from all around the world.
ONCE ZERMATT – ALWAYS ZERMATT
High quality gastronomy awaits the guests in the village, in the hotels and in the mountains. More than 70 percent of Zermatt's hotels and restaurants are family operations, who quite consciously maintain their traditions, and offer their guests, of whom up to 80 percent are long-time regulars, a high quality service. Anyone who wants to go shopping in addition to pleasure and movement can stroll along the Bahnhofstrasse. In the evening, many clubs, bars and dance clubs are available to the guests and the locals for a long night's entertainment.
---
---
Metode pentru petrecerea timpului liber Zermatt
Afișați toate sfaturile de agrement
---
Contact Zermatt
Zermatt Tourismus
Bahnhofplatz 5, CH-3920 Zermatt
Telefon

Pagina de acasă
E-Mail
Cerere şi Comandă prospect Cazări
Trasee montane Activităţi estivale
Zermatt
01.05.2023 - 29.10.2023 (10 Lifturi)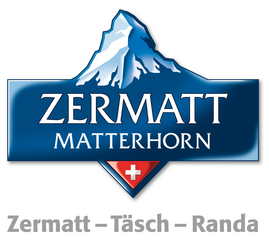 Cazări Zermatt
7 Hoteluri, Locuinţe de vacanţă...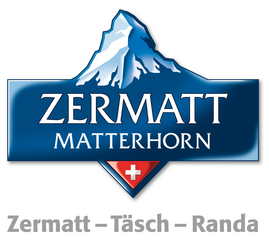 Furnizor de sport Zermatt
Camere web
Cele mai populare regiuni