Cazări
Vötter´s Hotel
- Kaprun
Vötter´s Hotel
5710 Kaprun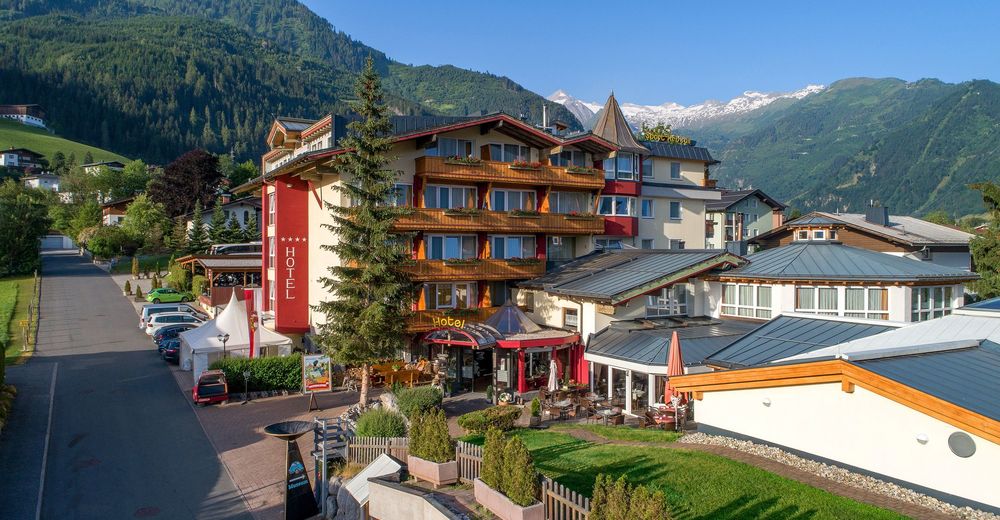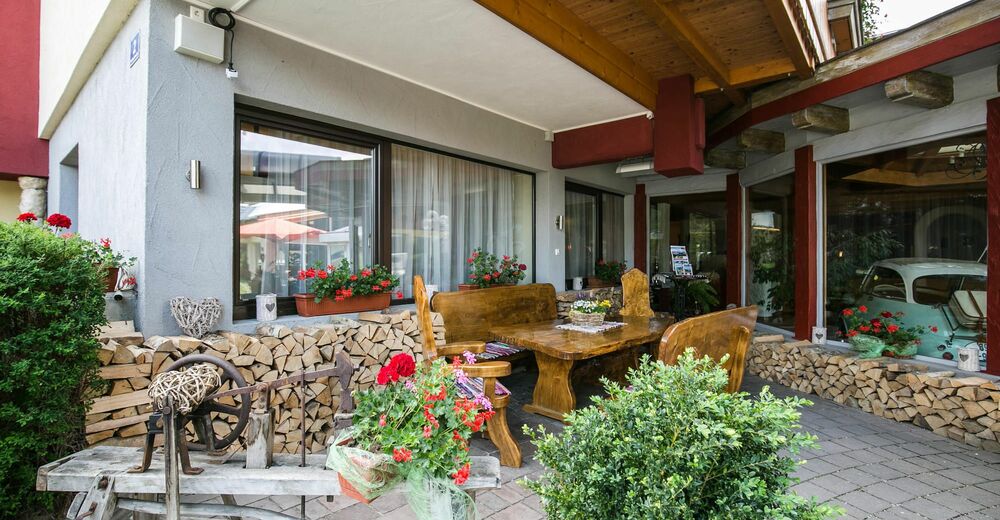 © Vötter's Hotel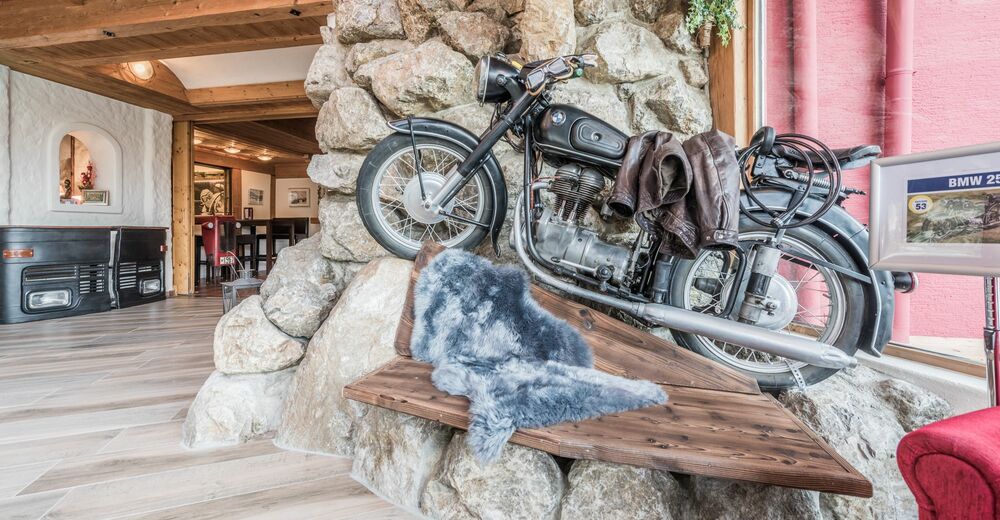 © Vötter's Hotel - Matthias Kendler
© Vötter's Hotel - Matthias Kendler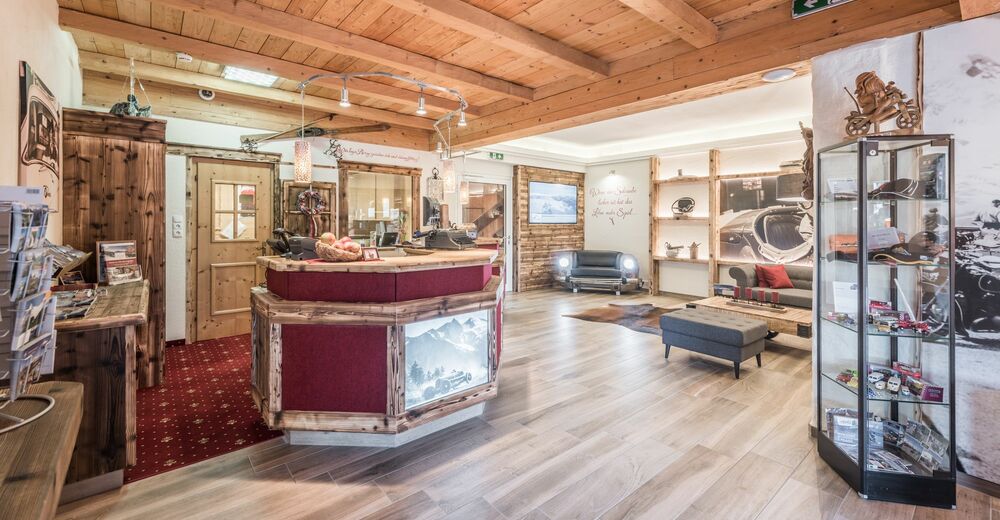 © Vötter's Hotel - Matthias Kendler
© Vötter's Hotel - Matthias Kendler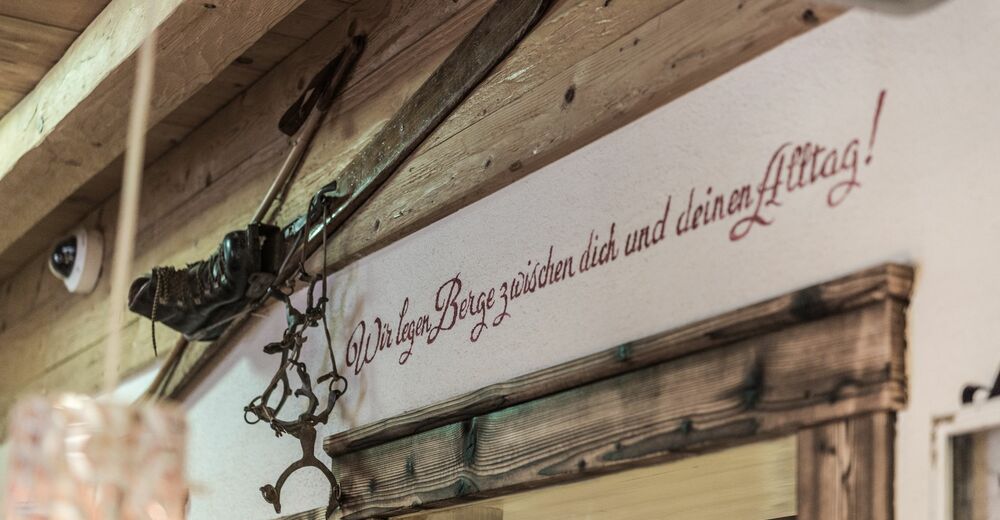 © Vötter's Hotel - Matthias Kendler
© Vötter's Hotel - Nikolaus Faistauer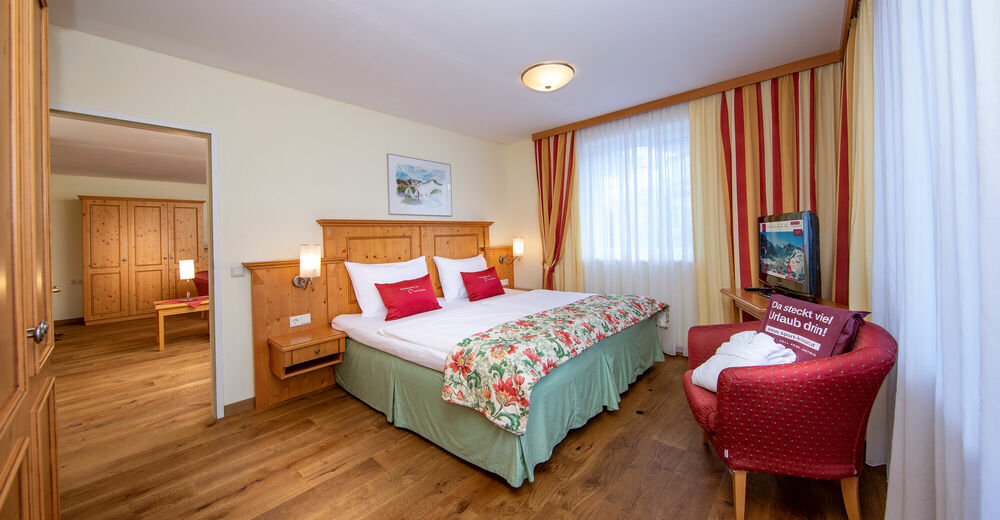 © Vötter's Hotel - Nikolaus Faistauer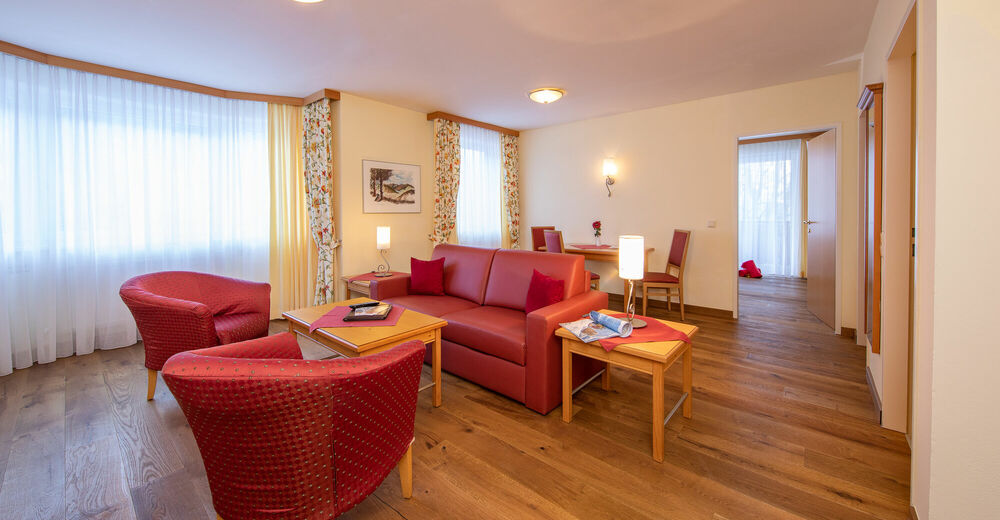 © Vötter's Hotel - Nikolaus Faistauer
Verwöhnurlaub für aktive Genießer im Vötters Hotel **** in Kaprun/Zell am See
We would like to introduce our hotel:
Enjoy relaxing vacation days in our family run Vötters Hotel **** which is located quietly in the Kaprun village, nestling in beautiful natural sourroundings. The perfect starting point for your leisure time activities.
The new Kristall spa- and pool area offers a variety of different saunas, an aromatic steam bath and infra red light cabin. A highlight definitely is the outdoor Rock Jacuzzi. Indulge in the luxury of a relaxing massage or beauty treatment in new premises. The panorama relaxation room is the perfect place to enjoy the beautiful view to the impressive mountains – here you can relax your mind – let go and unwind.
Our chef and his team prepare culinary delicacies. The traditional bar with open fireplace builds the heart of the hotel and invites to stay and enjoy the cosy atmosphere. If the weather allows it, you can also relax on our terrace.
Our guests are welcome to visit the hotel owned vintage car museum for free.
For our little guests there is a nice children playroom with toys and directly next to the hotel garden is a big and nice play ground.
For further information please visit our website www.sport-kristall.at.
Videos
Allgemeine Verfügbarkeit Vötter´s Hotel
la cerere
disponibil
indisponibil
aprilie 2021
KW
Lu
Ma
Mi
Jo
Vi
Sb
Du
1
2
3
4
5
6
7
8
9
10
11
12
13
14
15
16
17
18
19
20
21
22
23
24
25
26
27
28
29
30
mai 2021
KW
Lu
Ma
Mi
Jo
Vi
Sb
Du
1
2
3
4
5
6
7
8
9
10
11
12
13
14
15
16
17
18
19
20
21
22
23
24
25
26
27
28
29
30
31
noiembrie 2021
KW
Lu
Ma
Mi
Jo
Vi
Sb
Du
1
2
3
4
5
6
7
8
9
10
11
12
13
14
15
16
17
18
19
20
21
22
23
24
25
26
27
28
29
30
decembrie 2021
KW
Lu
Ma
Mi
Jo
Vi
Sb
Du
1
2
3
4
5
6
7
8
9
10
11
12
13
14
15
16
17
18
19
20
21
22
23
24
25
26
27
28
29
30
31
ianuarie 2022
KW
Lu
Ma
Mi
Jo
Vi
Sb
Du
1
2
3
4
5
6
7
8
9
10
11
12
13
14
15
16
17
18
19
20
21
22
23
24
25
26
27
28
29
30
31
februarie 2022
KW
Lu
Ma
Mi
Jo
Vi
Sb
Du
1
2
3
4
5
6
7
8
9
10
11
12
13
14
15
16
17
18
19
20
21
22
23
24
25
26
27
28
martie 2022
KW
Lu
Ma
Mi
Jo
Vi
Sb
Du
1
2
3
4
5
6
7
8
9
10
11
12
13
14
15
16
17
18
19
20
21
22
23
24
25
26
27
28
29
30
31
aprilie 2022
KW
Lu
Ma
Mi
Jo
Vi
Sb
Du
1
2
3
4
5
6
7
8
9
10
11
12
13
14
15
16
17
18
19
20
21
22
23
24
25
26
27
28
29
30
mai 2022
KW
Lu
Ma
Mi
Jo
Vi
Sb
Du
1
2
3
4
5
6
7
8
9
10
11
12
13
14
15
16
17
18
19
20
21
22
23
24
25
26
27
28
29
30
31
iunie 2022
KW
Lu
Ma
Mi
Jo
Vi
Sb
Du
1
2
3
4
5
6
7
8
9
10
11
12
13
14
15
16
17
18
19
20
21
22
23
24
25
26
27
28
29
30
Oferte Vară Vötter´s Hotel
Preţuri
| Iarna | Sezon principal | Vor-/Nebensaison |
| --- | --- | --- |
| Înnoptare/cazare | - | - |
| cu mic dejun | € 96 până la € 134 | € 92 până la € 128 |
| Mini - pensiune | - | - |
| All-inclusive | - | - |
| Vară | Sezon principal | Vor-/Nebensaison |
| --- | --- | --- |
| Înnoptare/cazare | - | - |
| cu mic dejun | € 79 până la € 99 | € 74 până la € 94 |
| Mini - pensiune | - | - |
| All-inclusive | - | - |
Alte informaţii
Doppelzimmer Kaprun (Doppelzimmer)
| Frühstück
Ortstaxe
pro Person / pro Nacht
Garagenbenutzung: Carport - bitte vor Anreise buchen
maxim 1 zulässig
+ 10,00 €
pro Număr / pro Aufenthalt
Haustiere: Hund - Voranmeldung erforderlich
maxim 1 zulässig
+ 15,00 €
pro Număr / pro Noapte
Doppelzimmer Komfort (Doppelzimmer)
| Frühstück
Ortstaxe
pro Person / pro Nacht
Garagenbenutzung: Carport - bitte vor Anreise buchen
maxim 1 zulässig
+ 10,00 €
pro Număr / pro Aufenthalt
Haustiere: Hund - Voranmeldung erforderlich
maxim 1 zulässig
+ 15,00 €
pro Număr / pro Noapte
Ortstaxe
pro Person / pro Nacht
Garagenbenutzung: Carport - bitte vor Anreise buchen
maxim 1 zulässig
+ 10,00 €
pro Număr / pro Aufenthalt
Haustiere: Hund - Voranmeldung erforderlich
maxim 1 zulässig
+ 15,00 €
pro Număr / pro Noapte
Suite Kristall (Suite)
| Frühstück
Ortstaxe
pro Person / pro Nacht
Garagenbenutzung: Carport - bitte vor Anreise buchen
maxim 1 zulässig
+ 10,00 €
pro Număr / pro Aufenthalt
Haustiere: Hund - Voranmeldung erforderlich
maxim 1 zulässig
+ 15,00 €
pro Număr / pro Noapte
Familiensuite Diamant (Familienzimmer)
| Frühstück
Ortstaxe
pro Person / pro Nacht
Garagenbenutzung: Carport - bitte vor Anreise buchen
maxim 1 zulässig
+ 10,00 €
pro Număr / pro Aufenthalt
Haustiere: Hund - Voranmeldung erforderlich
maxim 1 zulässig
+ 15,00 €
pro Număr / pro Noapte
Rates are per person in the double room Kaprun
For Christmas and New Year there are special rates
Cameră/Apartamente
Modalităţi de plată

Visa Card, Mastercard , Maestro/Card and Cash