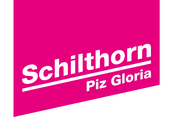 Schilthorn: Best view of Eiger, Mönch and Jungfrau
© P.O.Box,CH-3800 Interlaken-Switzerland,markus-zimmermann.com - Markus Zimmermann
© Schilthornbahn AG - Markus Zimmermann-Interlaken-Swi
© Markus Zimmermann
© Schilthornbahn AG
© P.O.Box,CH-3800 Interlaken-Switzerland,markus-zimmermann.com - Markus Zimmermann
360-degree panoramic view of more than 200 peaks
Nothing beats the Schilthorn region when it comes to pure mountain life. From Schilthorn peak, visitors enjoy a unique panoramic view of an alpine landscape and the UNESCO World Heritage site of the Eiger, Mönch and Jungfrau – just the right spot for an unforgettable excursion.
SKYLINE VIEW PLATFORM
Soak up 360-degree views of the majestic Alps. Breathtakingand unforgettable wraparound views of the Piz Gloria and the Eiger, Mönch and Jungfrau peaks.
Stand on the big viewing platform on the 2970-meter-high peak of the Schilthorn and it almost takes your breath away: all around stretch magnificent alpine mountains. Peak after peak – more than 200 mountains can be seen from Schilthorn. Nowhere else is the view of the Eiger, Mönch and Jungfrau (UNESCO World Heritage) more breathtaking than here. The "Berner" and "Walliser" Alps rise majestically to the heavens. On the other side, at the foot of this mountain landscape, lies the sparkling blue Lake Thun. Beyond that, the picturesque "Mittelland" spread out as far as the Jura mountain range. When visibility is good, you can even see as far as the Mont Blanc range in France or Germany's Black Forest.
The ride alone, in just 32 minutes from the valley to the peak, is a spectacle in itself. In the panorama cable cars, guests glide by thunderous waterfalls and stark rock walls before reaching the village of Gimmelwald, then they marvel at pretty mountain meadows and the green valley far below on the ride to Mürren. From Mürren it goes on to the next station Birg, situated atop an imposing rock face, and from there on up to the Schilthorn peak.
The cable car leaves every 30 minutes from Stechelberg valley station (more frequently at peak periods) always at XX.25 h and XX.55 h. First cable car up at 07.25 h in summer, 07.55 h in winter and last cable car down at 18.03 h in summer, 17.03 h in winter.
Maintenance: 23.04. - 27.04.2018 / 12.11.-07.12.2018
Informaţii de contact
Informaţii complementare:
www.schilthorn.ch
Cerere către:
info@schilthorn.ch