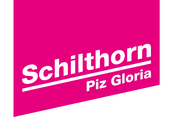 Allmendhubel – the paradise for families and hikers
© P.O.Box,CH-3800 Interlaken-Switzerland,markus-zimmermann.com - Markus Zimmermann
© P.O.Box,CH-3800 Interlaken-Switzerland,markus-zimmermann.com - Markus Zimmermann
© P.O.Box,CH-3800 Interlaken-Switzerland,markus-zimmermann.com - Markus Zimmermann
© P.O.Box,CH-3800 Interlaken-Switzerland,markus-zimmermann.com - Markus Zimmermann
© P.O.Box,CH-3800 Interlaken-Switzerland,markus-zimmermann.com - Markus Zimmermann
© P.O.Box,CH-3800 Interlaken-Switzerland,markus-zimmermann.com - Markus Zimmermann
The Allmendhubel is not only the starting point for many hikes – Mürren's local mountain is also a great place for families and leisure seekers. Located at 1907 metres above sea level, you'll be spellbound by the picture-postcard views of the Eiger, Mönch and Jungfrau.
Mürren's somewhat smaller mountain also has something to offer. The 1907-meter-high Allmendhubel is a paradise for hikers, families and bon vivants. It takes just four minutes by funicular to reach the popular peak, where a rustic panorama restaurant with a large outdoor terrace and the finest Swiss specialities awaits. A view of the Eiger, Mönch and Jungfrau, as well as the nearby glaciers of the Bernese Alps unfolds before the visitor.
Hiking fun and kiddie delights
FLOWER PARK
While the adults enjoy a delicious meal at the cosy panorama restaurant with its huge sun terrace, the little ones can let off steam in the FLOWER PARK adventure playground. The new attraction at the Allmendhubel is the gateway to a fantasy world of giant alpine flowers, grasses and oversized insects. This is where children can fly with butterflies, explore a marmot burrow or try their hand at milking and cheese making – forging a connection with the plant life, animals and mountain farming. Living on an alp is a true adventure!
The SKYLINE CHILL is the perfect choice if you wish to relax after your hike or simply wind down and enjoy the incomparable views. Relax on the curved wooden loungers and soak up the peaceful atmosphere and stunning vistas.
NEW FLOWER TRAIL
The popular Flower Trail on the Allmendhubel will shine in a new light in the summer of 2016. The flower discovery tour, showing over 150 different species of alpine flowers, Pronatour is totally redesigning, extending and upgrading the walk. The circular Allmendhubel Flower Trail begins close to the Allmendhubel restaurant. It takes around 20 minutes and best view of Eiger, Mönch and Jungfrau!
The Allmendhubel is also in Winter a favoured destination!
Informaţii de contact
Informaţii complementare:
www.schilthorn.ch
Cerere către:
info@schilthorn.ch