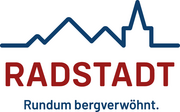 Ofertă
Hotel Gasthof Stegerbräu
© Lorenz Masser
© Stegerbräu - THOMAS STIEGLER
© Stegerbräu - THOMAS STIEGLER
© Stegerbräu
© Stegerbräu
© Stegerbräu - Hotel Gasthof Stegerbräu
© Stegerbräu - Hotel Gasthof Stegerbräu
începând de la EUR 64
1 Noapte
Stoneman Taurista - Mountainbike Adventure
concediu de ciclism montan / specialităţi / Abenteuerurlaub
Gültigkeit

08.06.2023 până la 25.09.2023

Descriere

The price shown is per person in a double room and depends on the season.

136 kilometres / 4.500 metres of climbs / 360° panorama ...welcome to the Stoneman Taurista!

The Stoneman Taurista is an ultimate mountain bike challenge which takes you to idyllic places and to the top of the mountains in the Salzburger Sportworld. The trail will be opened approx. mid June to end of September. Its up to you to decide whether you like to do the trail in 1, 2 or 3 days.

The Hotel Stegerbräu in Radstadt is Stoneman partner for accommodation and offers rooms including the *Stegerbräu-Breakfast-Plus" arrangement.

What is included:

accommodation in booked room
breakfast from the buffet
packed lunch - to pack yourself from the breakfast buffet
free use of wellness-area with sauna, steam-bath and infrared-cabin (daily by reservation)
free WIFI access throughout the hotel
lockable bike-room with service station
bike-wash behind the hotel

Extras and surcharges
A surcharge apply for rooms single use, more-bed rooms or rooms with balcony.
The visitors tax is not included in the price and to pay extra with € 1,90 per person and day, from 15 years

Stoneman starter pack and trophy
you can book right at the hotel with the room. You principally can choose between 2 starter packs:
Starter CARD: € 19,00 or the Starter Pack BASIC: € 33,00
With your starter pack you also can order the stone or trophy - a nice souvenir for your challenge.

What about further catering options?:
Take your choice according to your individual needs:

Enjoy our a-la-carte-cuisine and choose from the extensive menu. Payment according to order OR
Opt-in for "My Menu" - a 4 course meal at a fixed price, which you can choose from the My Menu Card and book either for lunch or dinner.

The beauty of it: this way you not only remain flexible and can tailor your meals to your individual daily schedule, but also vary it. No matter which option you choose, you will always enjoy our service in the cozy locations in the inn area.
As a rule, we have a day off in the a-la-carte restaurant once the week. Alternative dining options are available in the village.

Fixed child prices per child and day, including breakfast-plus board
05-10 years € 29,00 | 11-15 years € 36,00 | from 15 years: € 45,00
Kids up to 4 years are for free.
The children's fixed prices apply for 3rd and 4th bed in our more-bed rooms, by at least 2 full paying persons and are valid for the entire season.

Observaţie

Read more about the Stoneman Adventure under :
www.stegerbraeu.at/en/hotel-radstadt/...

Radstadt and the Salzburg Sportworld has the right offer for all cyclists, biker and mountain-biker who are just looking for a bike holiday. As a guest from Hotel Stegerbräu, you benefit from 2 free guided mountain bike tours the week and one easy get to know bike tour always on Monday. Let us know your wishes - we are making your personal bike-holiday-offer.
---
1 Noapte
08.06.2023 până la 25.09.2023
---
4 Nopţi
08.06.2023 până la 25.09.2023
---
3 Nopţi
08.06.2023 până la 25.09.2023
---
2 Nopţi
08.06.2023 până la 25.09.2023
---
5 Nopţi
08.06.2023 până la 25.09.2023
hotel / tavernă

60 Paturi, 39 Cameră

Fam. Stiegler

Schernbergstrasse 14, 5550 Radstadt - Călătorie