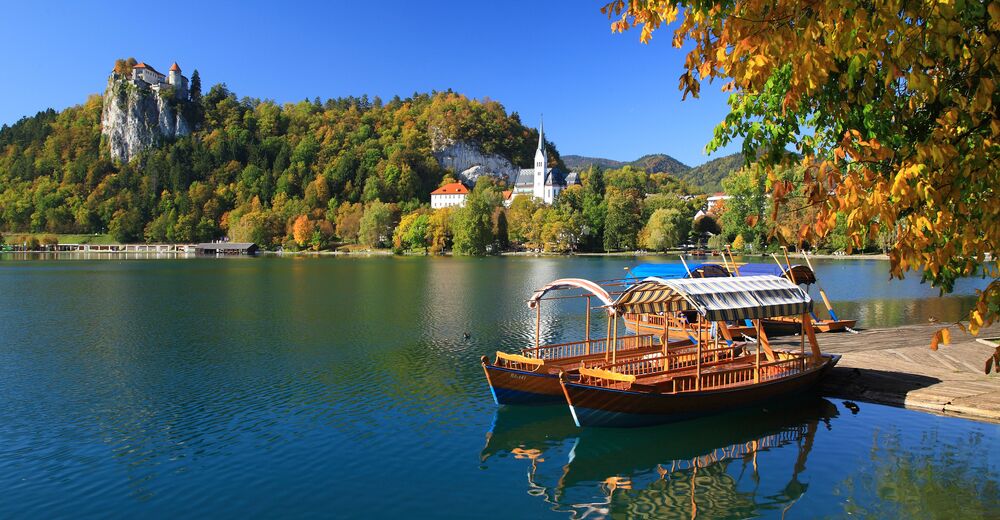 Slovenia has only one island but its uniqueness makes it more attractive than many an archipelago. Sheltered by picturesque mountains, the island reigns in the middle of an Alpine lake. Its charm has made it a symbol for centuries of a town to which guests from all over the world love to return. This town, which has already existed for a thousand years, is Bled.
On the island in the middle of the lake, the ancient Slavs worshipped Živa, goddess of love and fertility. Pilgrims later came to the church of St Mary on the island. A thousand years ago, on 10th of April 1004, the town of Bled was mentioned for the first time when the Holy German emperor, Henry II, gifted it to the Bishop of Brixen. At that distant time, a Roman tower already stood at the top of the cliff rising vertically 100 m above the lake, and it still forms part of the mighty castle that now houses a museum collection. The town flourished in the Middle Ages due to pilgrims, and these were replaced in the 19th century by the first tourists. The Swiss hydropathist, Arnold Rikli, discovered that the gentle climate and the lake and thermal waters are a source of good health and well-being. The local people supplemented the health spa offer with guest houses and hotels.
The town, already famous at the beginning of the 20th century as the most beautiful health spa of the then Austrian empire, attracted the European aristocratic elite. After WW II, one of the most attractive state residences of the former regime was located in Bled. Many of the world's most important people thus enjoyed the beauties of Bled. And now, for decades already, the pilgrims of the new age have been discovering this town.
Cosmopolitan seekers of diversity and beauty, of relaxation and inspiration, tranquillity and the challenges of sport will find here a multitude of opportunities. Walking and coaching trails around the lake, traditional boats, ringing the island's wishing bell, the castle treasures, the nearby ski pistes, mountain trails, golf courses, hunting, fishing, the casino, congress facilities - all these are but fragments of Bled's attraction, which is truly worth experiencing. And those who experience it, long for it again and again….
Quelle: www.slovenia.info/en/-ctg-kraji/Bled-.htm?_ctg_kraji=2518&lng=2&redirected=1
---
Metode pentru petrecerea timpului liber Bled
Afișați toate sfaturile de agrement
---
Contact Bled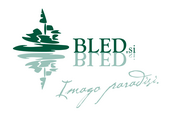 Infocenter Triglavska roža Bled
Ljubljanska cesta 27, SI-4260 Bled
Telefon

Pagina de acasă
E-Mail
Trasee montane Activităţi estivale
Camere web