Cazări
Hotel Schwaigerhof
- Schladming-Rohrmoos
Hotel Schwaigerhof
8971 Schladming - Rohrmoos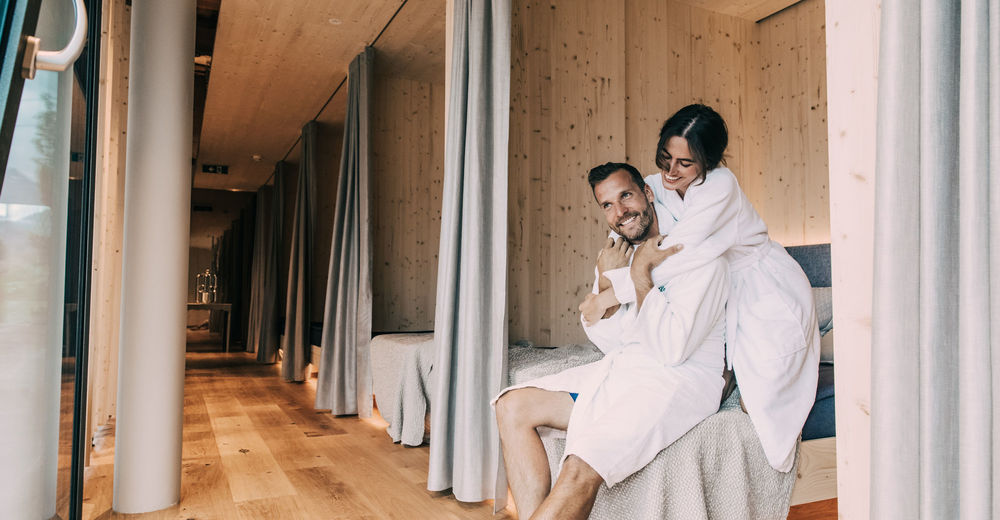 © Hotel Schwaigerhof - Anja Koppitsch Photography
© Mario Gärtner Photography
© Mario Gärtner Photography
© Mario Gärtner Photography
© Mario Gärtner Photography
© Mario Gärtner Photography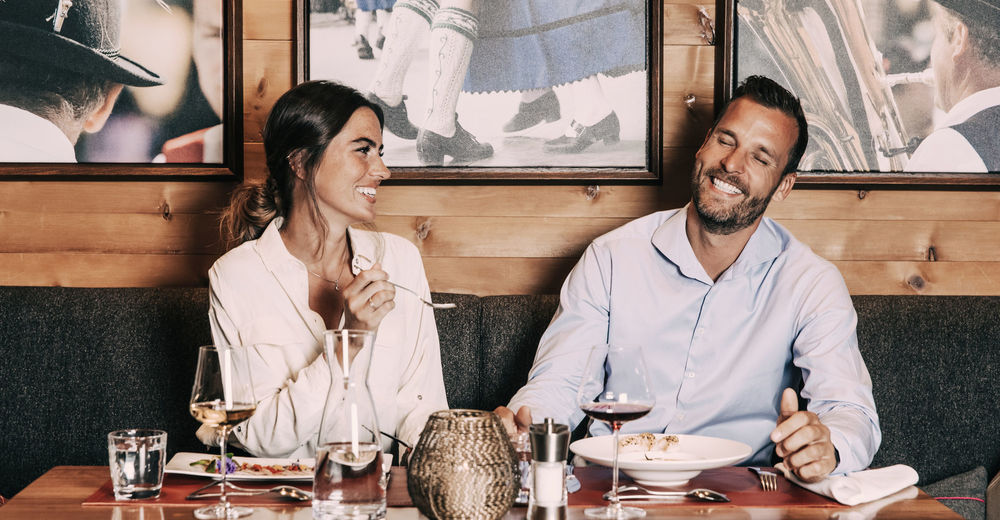 © Hotel Schwaigerhof - Anja Koppitsch Photography
© Mario Gärtner Photography
Welcome to Hotel Schwaigerhof in Schladming / Rohrmoos
www.schwaigerhof.at/en/hotel.html
WELCOME TO SCHWAIGERHOF!
Our hotel is situated in the heart of the majestic mountains of the Schladming-Dachstein region. Nature is just a stone's throw away from all the amenities our four-star superior establishment has to offer. Enjoy the immediate proximity of the ski slopes, our beautifully landscaped pools with a spa and beauty treatment area, state-of-the-art fitness and workout facilities, fine dining and cosy, comfortable bedrooms.
FITNESS ON SITE.
Those keen for some physical activity can stop by our gymnasium to play football, basketball or volleyball. If you want to take it a little easier, you can play table tennis, foosball, pool or air hockey. Our workout room boasts state-of-the-art cardio and strength-training equipment, in addition to sling trainers, gymnastics balls, Pilates balls and fascia rolls. And those who have their sights set on reaching the very top can try our 3.25 metre high rock climbing wall, with a 50-square-metre surface.
MOUNTAINS OF SLOPES.
In addition to our local mountain Hochwurzen, the Planai, the Hauser Kaibling and the Reiteralm also belong to the four-mountain ski region of Ski Amadé. In this exceptionally large area with 270 lifts and cable cars, you'll race down perfectly groomed slopes, tackle adventurous mogul pistes, and sail across freshly powdered peaks. It is ski heaven for beginner, intermediate and advanced skiers alike!
TASTETACULAR.
We provide for your culinary wellness all day long. The day starts with our morning alpine breakfast buffet serving Bircher muesli, regional cheeses, bacon and bread as well as delicious egg dishes. Our afternoon buffet changes daily when we dish up warm meals, salads and soups as well as sweet treats from our own bakery. In the evening, you have a choice of four dishes (two meat, one fish, one vegetarian) combined with a variety of a wide-ranging assortment of cheeses. For our little guests with big appetites we offer a separate children's buffet or menu.
PLENTY TO FEEL GOOD ABOUT.
Anyone choosing to stay at Schwaigerhof will enjoy many inclusive services, such as a 3000-square-metre spa world, an indoor pool, a year-round heated outdoor pool, different saunas for adults and children, beauty treatments, a tea bar, workout room, gymnasium, rock-climbing wall, indoor and outdoor children's playground and much more besides. Plus: free Wi-Fi, free parking and a room with video surveillance to store your mountain bikes or golf bags.
LUXURIOUS ACCOMMODATION.
At our hotel you can expect sun-lit, inviting and beautifully furnished rooms.They all come with a balcony, wooden floors, a bathtub with shower partition or a shower, makeup mirror, minibar, safe, flat screen TV and telephone. Comfortable beds make for a pleasant and restful night's sleep.
WONDERFUL WANDERLUST.
Lush meadows with rare herbs and flowers, more than 300 crystal clear lakes and nearly 60 waterfalls are what sets the fantastic mountain landscape around Schwaigerhof apart. It makes our hotel the ideal starting point for unforgettable hikes and bike rides. Other highlights in the immediate vicinity are the summer toboggan run on the Hochwurzen mountain and the Admont Monastery.
Videos
00:48
01:52
Disponibilitate Hotel Schwaigerhof
la cerere
disponibil
indisponibil
Preţuri
| Iarna | Sezon principal | Vor-/Nebensaison |
| --- | --- | --- |
| Înnoptare/cazare | - | - |
| cu mic dejun | € 156 până la € 218 | € 125 până la € 175 |
| Mini - pensiune | € 166 până la € 228 | € 135 până la € 185 |
| All-inclusive | - | - |
| Vară | Sezon principal | Vor-/Nebensaison |
| --- | --- | --- |
| Înnoptare/cazare | - | - |
| cu mic dejun | € 112 până la € 122 | € 109 până la € 118 |
| Mini - pensiune | € 122 până la € 132 | € 119 până la € 128 |
| All-inclusive | - | - |
Prices per person and day.
The prices do not include the local tax of Euro 1,50 per person and day.