Chasa Montana Hotel & Spa
7563 Samnaun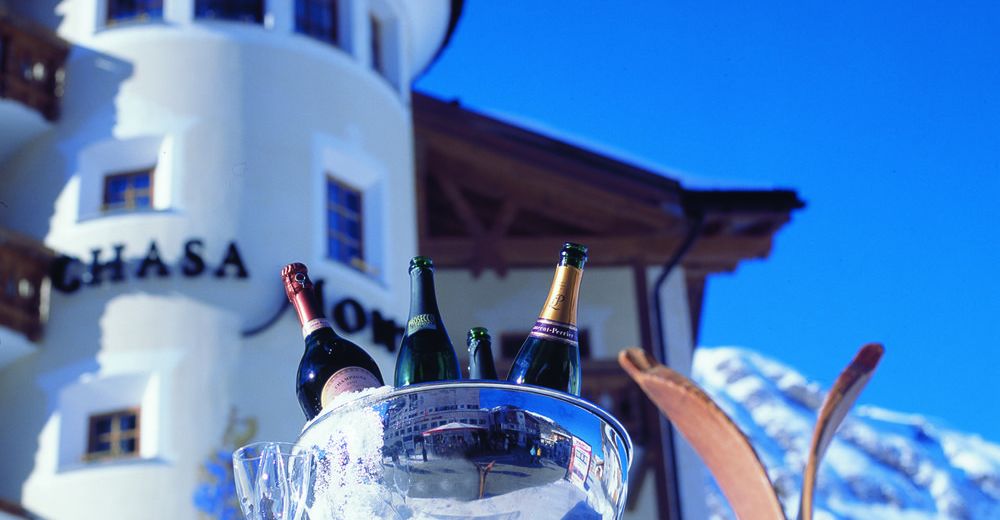 © Copyright 2012, Alexander Maria Lohmann
© Copyright 2012, Alexander Maria Lohmann
© Copyright 2012, Alexander Maria Lohmann
© Copyright 2012, Alexander Maria Lohmann
© Copyright 2012, Alexander Maria Lohmann
© Copyright 2012, Alexander Maria Lohmann
© Copyright 2012, Alexander Maria Lohmann
începând de la CHF 1.778
7 Nopţi
Zegg Discovery Week
cu paşaport pentru schiuri / organizări cu schi / Pauşale de iarnă
Gültigkeit

25.11.2021 până la 01.05.2022
7 Nopţi: 08.01.2022 până la 05.02.2022
7 Nopţi: 05.02.2022 până la 12.03.2022
7 Nopţi: 12.03.2022 până la 02.04.2022
7 Nopţi: 02.04.2022 până la 15.04.2022
7 Nopţi: 18.04.2022 până la 01.05.2022

Servicii

7 nights to explore the world from the ZEGG Hotels & Sores. With the 6-days Skipass you can explore the sport diversity from the Skiarea, an evening at the Fonduestübli «La Grotta» shows you the culinary variety; the CHF 50.00 voucher for the ZEGG Stores stands for duty free shopping and the partial massage and a CHF 50.00 SPA voucher complete the offer.

°Chasa Montana Superior Facilities and Services
°Half board, the pampered way (including breakfast buffet with 100 different products
°mainly from the region and a 5 to 6-course evening menu
°weekly large starter and dessert buffet
*°6-day ski pass per person
*°1 shopping voucher of CHF 50.- for our ZEGG stores per person
*°1 partial massage per person
*°1 wellness voucher worth CHF 50.- per person
*°1 dinner in the Raclette & Fondue Restaurant "La Grotta" with 1 bottle of Chasa Montana White or Red
°Welcome drink
°cake buffet in the afternoon (excluding drinks)
°fresh fruit & water to welcome in the room
°Use of the Montana Spa (1'500 m2) with 7 saunas, 2 pools, 3 quiet zones
°Roman indoor pool (18 x 9 m swimming pool) with Jacuzzi
°daily morning workout with wellness trainer
°bath towel and sandals in your room
°If rental ski booked: We bring your rental ski from ZEGG Sport & Mode rental shop into your hotel ski box
°Ski bus-Shuttle-service
°Ski service (free pickup and delivery service)
°Own official ski school directly bookable at the front desk
°free WiFi
°5 % discount VIP voucher in all ZEGG shops

per person in a double room Alpenrose from CHF 1778.00

Observaţie

The prices vary depending on the room category and length of stay.
---
7 Nopţi
08.01.2022 până la 05.02.2022
Pensiune 3/4 (demipensiune + gustare după-amiază)
---
7 Nopţi
05.02.2022 până la 12.03.2022
Pensiune 3/4 (demipensiune + gustare după-amiază)
---
7 Nopţi
12.03.2022 până la 02.04.2022
Pensiune 3/4 (demipensiune + gustare după-amiază)
---
7 Nopţi
02.04.2022 până la 15.04.2022
Pensiune 3/4 (demipensiune + gustare după-amiază)
---
7 Nopţi
18.04.2022 până la 01.05.2022
Pensiune 3/4 (demipensiune + gustare după-amiază)
Weitere Angebote Chasa Montana Hotel & Spa