Schii fond
Obersaxen Mundaun
Trasee 24.03.2023, 07:44
Derzeitiger Betrieb: închis
The region Obersaxen Mundaun offers ideal conditions for cross country skiing. Whether you prefer Skating or rather a classic cross-country skiers - our trails gives you both! From the village of Flond to Valata you can experience our area to a total of 11.30 km of groomed cross-country ski trails! The varied landscape offers beginners as well rounders many opportunities to meet their needs. And if you want to attempt the cross-country adventures for the first time, offers a cross country course the best entry!
The Sporthilfe Youth francs
Doing something for the young Swiss sports while gliding through the snowy mountains? With the cross-country pass it is possible. Consulting and sales to the cross-country skiing is available in the information office in the Grange or Mundaun Turissem Surcuolm. Who buys a cross country skiing pass supports automatically the Swiss Sports Aid and the cross-country skiing in Obersaxen / Mundaun with a franc.
The varied trail guide (1079-1156 m above sea level) offers beginners as well rounders many opportunities.
---
Preţuri
Langlaufpass Schweiz: CHF 160.-
Tageskarte Obersaxen Mundaun: CHF 8.-
Wochenkarte Obersaxen Mundaun: CHF 30.-
örtliche Saisonkarte Obersaxen Mundaun: CHF 70.-
Mit dem Kauf des Langlaufpasses helfen Sie mit, die unzähligen Arbeitsstunden der Loipenverantworlichen zu entschädigen!
---
Posibilităţi de întoarcere
Ustria Posta Veglia in Flond
---
Informaţii actuale loipe
Website

E-Mail

Telefon

+41 81-9332222
Trasee Sumar
4
Trasee de patinaj
11.3 km
1
Loipe cu flux de lumină
1.6 km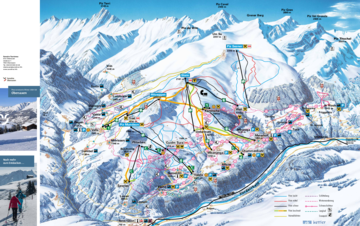 Diverse
Închiriere
In diversen Sportgeschäften der Region
Schii fond Service
In diversen Sportgeschäften der Region
Contact Birou turistic
Surselva Tourismus - Info Obersaxen Mundaun
Adresă

Undertor 1, CH-7134 Obersaxen

Telefon

+41 (0)81 933 22 22

FAX

+41 (0)81 933 11 10

E-Mail

Homepage
Beliebteste Langlaufregionen